POSH Kerry Renewables ("POSH Kerry") and the National Taiwan Ocean University ("NTOU") have teamed up to introduce Taiwan's first-ever offshore Fast Rescue Craft ("FRC") training for local crew members, in line with POSH Kerry's commitment to nurture local talent in Taiwan's offshore wind industry.
As part of the programme, local crew members attended a training spanning four days, from 11 December 2020 to 14 December 2020, which was observed under strict safe distancing measures including mandatory wearing of masks.
Among those who completed the course were 15 Taiwanese seafarers from POSH Kerry.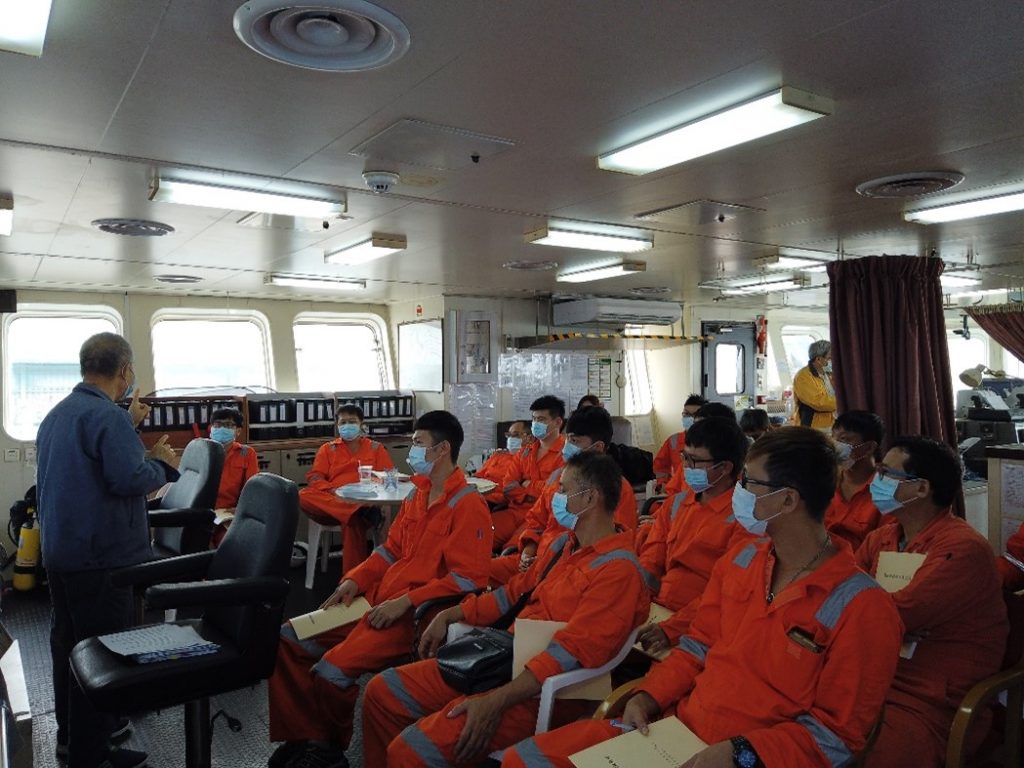 Senior instructors from NTOU were invited to conduct the four-day programme on board POSH GAYA, a Fire Fighting Vessel sailing under the flag of Taiwan. Besides lessons on how to operate, deploy, launch and navigate FRCs as well as gaining in-depth knowledge on the structure and equipment of FRCs, POSH Kerry crew personnel also received hands-on training. The practical training equipped seafarers with skills and experience in operating the fast rescue boats and increase their familiarity with FRC operations so that they can better respond quickly in case of an emergency.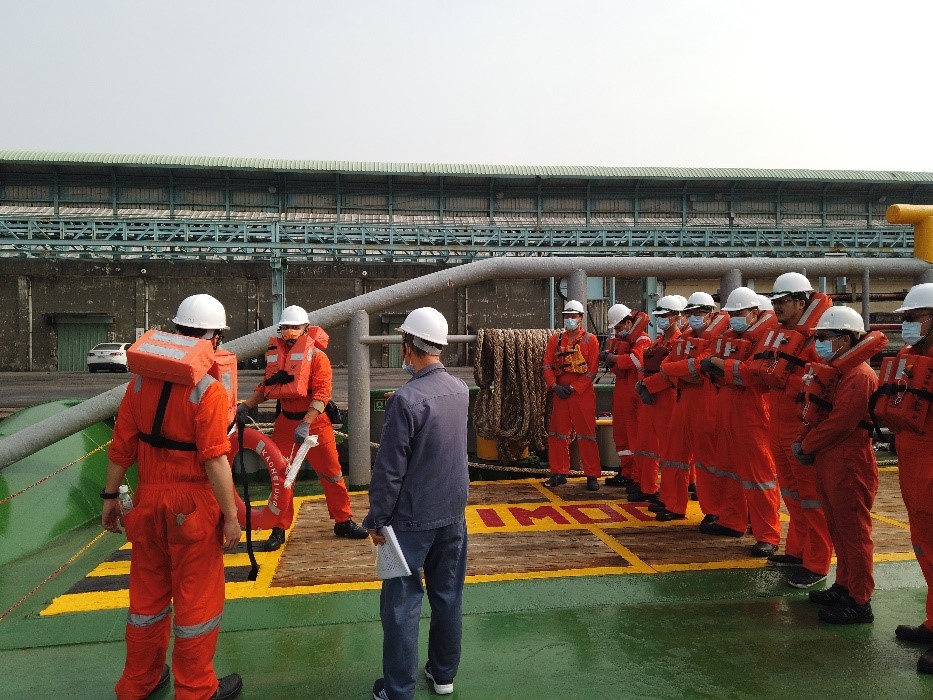 As pictured above, crew members meticulously carried out instructions given by the instructor.
Despite challenges posed by the COVID-19 pandemic, POSH Kerry will continue to hone and upskill our local crew members in the offshore wind industry through specialised international training programmes.