In response to restricted movements, travel bans, office closures, and limits to gathering in large groups to curb the spread of COVID-19, many companies had to fast-track their digital transformation to ensure that business can go on as usual.
At POSH, we had started digitising our backend functions as part of our commitment to make our operations even more efficient for our customers before the crisis hit. This enabled us to transition to working remotely very quickly. From our first-ever virtual global meeting in March to regular virtual meetings and teleconferences over the subsequent months, our digital-ready ecosystem was able to fully support our employees, customers, and operations for the new normal of work.
For example, movement controls meant that our usual management vessel visits had to go virtual. These crucial check-ins with our crew and cadets are highly necessary to stay connected, better understand their experiences, and keep them updated on pertinent developments on POSH. Now more than ever, as many offshore have to spend extended periods out at sea, our ability to continue "meeting" with them online is essential to safeguarding their welfare and well-being, and maintaining our relationships with each other.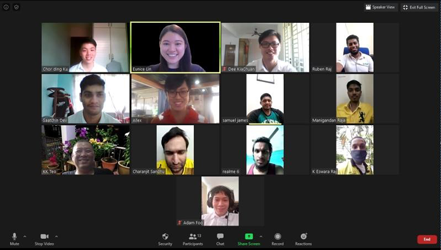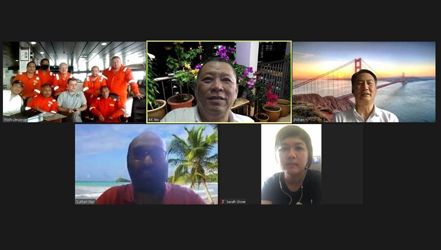 In collaboration with Lloyd's Register and the Maritime and Port Authority of Singapore (MPA), POSH also completed a fully remote internal audit onboard our AHTS, POSH Champion - a first for Lloyd's Register and POSH. Conducted entirely over Microsoft Teams in just three days, all parties involved expressed their satisfaction with the effectiveness, efficiency and overall integrity of the process.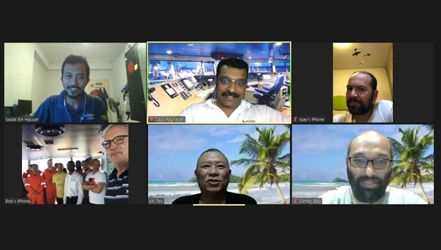 Collaborating with Lloyd's Register and Maritime and Port Authority of Singapore on our first remote internal audit onboard POSH Champion
Amid this pandemic, companies have come to realise that aspects of their business can, and should, be digitalised - not only to increase productivity or reduce costs but also help maintain the human element of our relationships. The impetus of going digital has never been stronger and POSH looks forward to taking on more exciting, new opportunities.