Amid travel restrictions, movement controls, and tight regulations on crew changes worldwide, our team faced an unenviable challenge of ensuring business continuity while following measures to curb the spread of COVID-19. Through the creative efforts of our crew, employees, and partner stakeholders, POSH has been able to do so and deliver for clients with minimal disruption, while keeping everyone safe.
Conducting repairs and maintenance in a new normal
In April, we began retrofitting a 50T offshore crane on our AHTS, POSH Dauntless in Singapore for her next job at the Yunlin offshore wind farm in Taiwan. There had been much uncertainty on what to expect as we were only at the start of pandemic containment efforts. Even so, the team showed their grit and resilience to prepare POSH Dauntless despite strict measures - managing manpower requirements and supply chain restrictions.
In July, we completed one of the industry's largest maintenance projects for CIMC Gretha in Curacao, which involved the overhaul of six thrusters. These projects are conducted once every five years, but this year was uniquely challenging as we have to observe the limitations around various lockdowns and movement restrictions.
However, with the support from our POSH crew and joint efforts of a dynamic, multi-cultural team comprising over 20 divers, engineers, and technicians from our partners CIMC Raffles, Subsea Global Solutions Caribbean N.V., and Stone Marine UK, the massive project was delivered on time with zero safety accidents.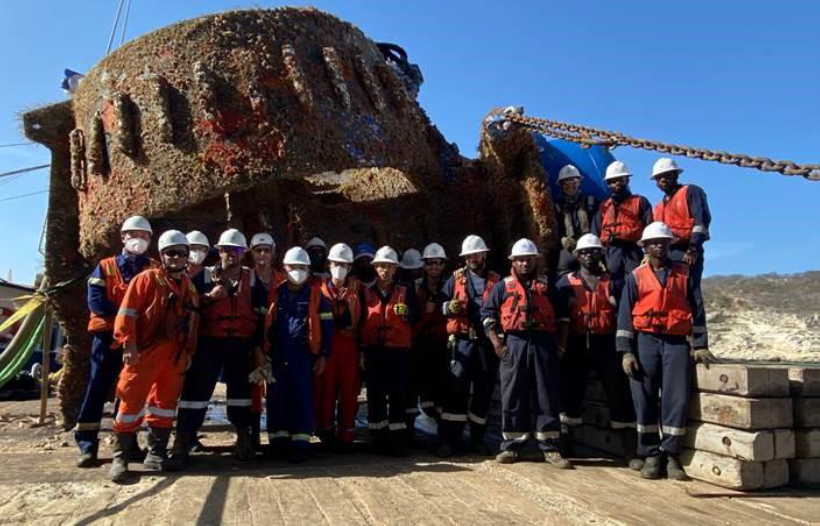 Getting crew changes done amid movement restrictions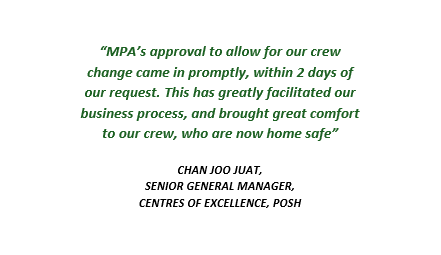 To support the sale of POSH Constant and POSH Conquest, our crewing team worked closely with the Maritime and Port Authority of Singapore (MPA) to disembark and repatriate 29 crew to deliver the two vessels to our buyers. This was done amid movement controls and border restrictions across much of the world.
Similarly, POSH Kittiwake managed to depart for South Korea for sale in April despite full lockdowns in Nigeria where it was operating. Through the efforts of our crewing team, all crew were able to sign off and be repatriated when flights resumed in September.
Getting vessels ready for charter
Most of our vessels have crew from various nationalities on board. But with travel restrictions, COVID-19 tests and quarantine measures in place globally, getting our vessels staffed and ready for charter was a challenging feat. However, through creative thinking and collaboration from POSH's crewing team, government authorities, clients, agents and subcontractors, we were able to observe all safety measures for crew changes in an efficient manner and overcome hurdles to ready our vessels for charters.