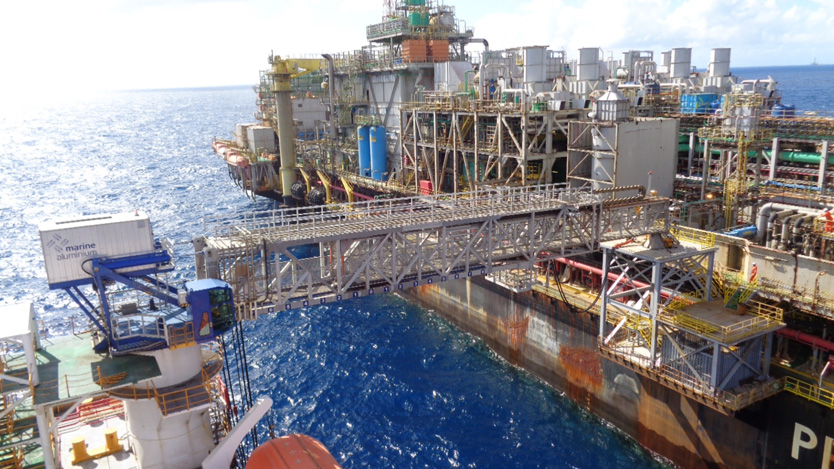 As a testament to the trust our clients have placed in us, semi-submersible accommodation vessel ("SSAV") POSH Xanadu was awarded a second charter with oil and gas major Petrobras.
The 750-pax POSH Xanadu will be supporting Petrobras' production activities in the Campos Basin, right after she completes her current job at the Chevron Big Foot Tension Leg Platform in the U.S. Gulf of Mexico. The firm contract with Petrobras is for eight months, with an option for an additional eight-month extension.
This is the second charter POSH Xanadu has won from Petrobras, having supported the company between 2015 and 2016, also in the Campos Basin. During that time, she received many accolades including achieving zero lost-time injury and close to 100% gangway connectivity, even in the face of harsh conditions at sea. POSH Xanadu has been maintaining the same operational records for the Chevron project as well.
Together with her sister vessel POSH Arcadia, our two state-of-the-art DP3 SSAVs are the world's largest of their class. Designed for deep waters and harsh operating environments, they are equipped with industry-leading safety and comfort features, enabling "walk-to-work" solutions for offshore personnel. These include ample deck space for work, quality accommodation, catering and recreational facilities, as well as connectivity through video conferencing capabilities and WiFi on board.
Petrobras awarding this contract to POSH for a second time is truly a testament to our differentiated operational expertise, high standards of service and safety, and steadfast reliability. This will also further cement POSH's operational footprint in the Americas.