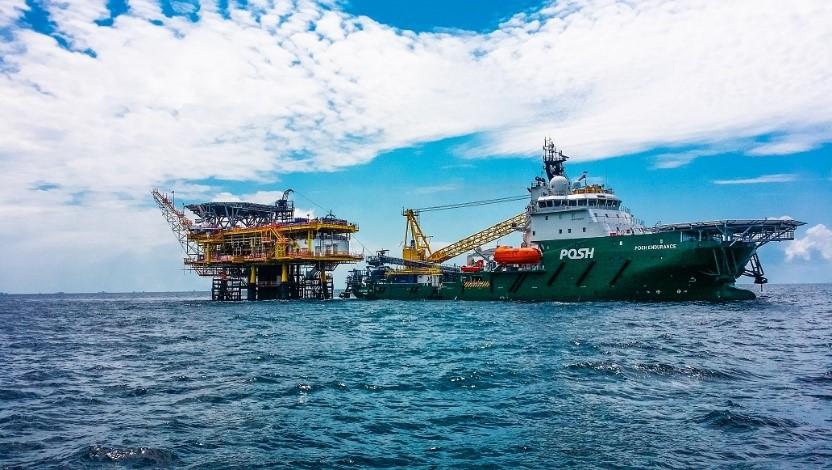 Here's our #POSHEndurance against a beautiful backdrop in Bruneian waters, where she's providing Wood and end user Brunei Shell Petroleum with long-term accommodation and crane support.
With crew from various nationalities needing to join amid #COVID19, it was no easy feat to get the vessel ready for the charter, given the various travel restrictions, COVID-19 tests and quarantine measures in place.
Through creative thinking and collaboration with various government authorities, clients, agents and subcontractors, we overcame the hurdles to ready #POSHEndurance on time while observing the required safety and health measures.
A big thank you to our partners and, as always, our crew for their steadfast dedication. We wish all a safe and successful charter ahead.
#OffshoreMarine #OffshoreAccomodation #POSHEndurance #PACCOffshore #OneTeam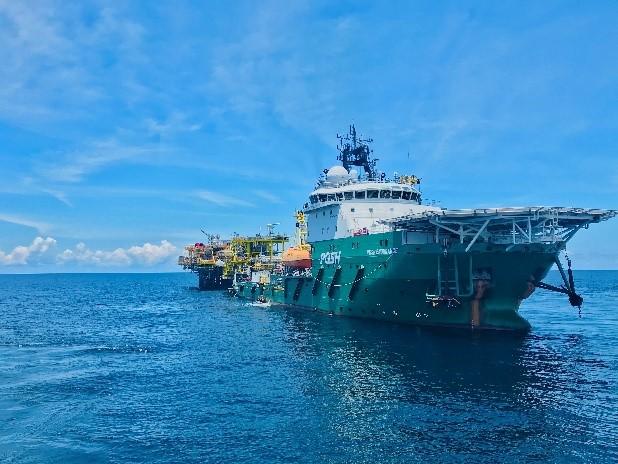 POSH Jaeger en route to Myanmar for supply duties. What a lovely sight. Wishing all our crew onboard fair winds and following seas!
Four of our Azimuth Stern Drive (ASD) Harbour Tugs, POSH Gusto, Gaia, Guardian and Harvest safely and successfully towed COSL Drilling Pan Pacific Ltd's jack-up rig COSL BOSS from its berthing ground to Keppel FELS Ltd's shipyard. The tow was undertaken by our Harbour Services division.
#DYK that besides being a major operator of offshore support vessels, POSH is a Maritime and Port Authority of Singapore licensed harbour tug operator with the widest tug-base coverage in Singapore?
With a focus on safety excellence, the division has had zero service failures even as we operate 24/7 over our decade in operation.
As an essential services provider, we are proud to be supporting our clients during these challenging times and continue to deliver the highest standards of service. A big thank you to our crew and frontline employees for your hard work!
#PACCOffshore #HarbourServices #OffshoreMarine #OneTeam
POSH Pelican, our 3,200 dwt Platform Supply Vessel, has set sail on her long-term charter to support a Middle East oil and gas major for its operations in [the Persian Gulf]. She will be supporting [insert brief on scope of work for POSH Pelican]. We are excited to have secured this five-year contract with a further two-year option, as we continue to build on our success in Saudi Arabia and capture growth opportunities that the country and Middle East offer amid the current volatility.
#offshoremarine #SaudiArabia #PS
Today we're revisiting our impressive harbour tug tow for Noble Corporation!
#DYK that aside from being a major operator of offshore support vessels, POSH is a Maritime and Port Authority of Singapore (MPA) licensed harbour tug operator and in fact has the widest tug base coverage in Singapore? Not only that, we have had zero service failures in our 24/7 operations!
In March 2019, our POSH harbour tugs towed the Noble Joe Knight jackup rig from our sister company PaxOcean's Graha shipyard in Batam to the Sembcorp Marine Integrated yard in Singapore. The Noble Joe Knight is the second jackup rig Noble purchased from PaxOcean.
#offshoremarine #tug #jackuprig #MPA #DYK #throwbackThursday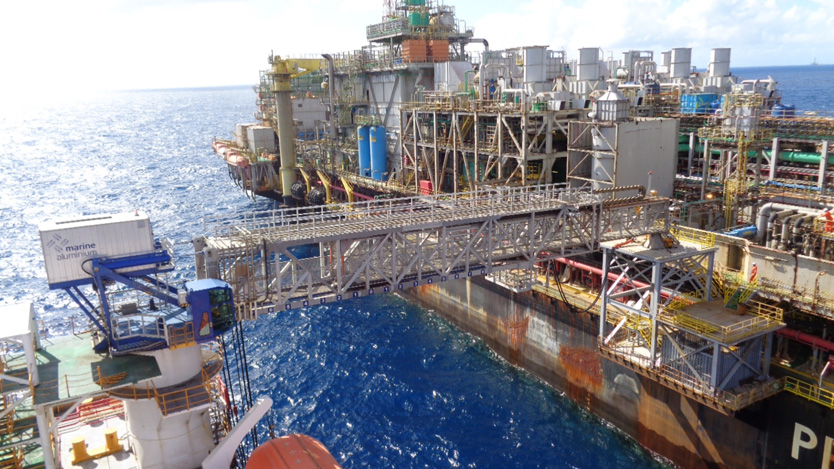 As a testament to the trust our clients have placed in us, semi-submersible accommodation vessel ("SSAV") POSH Xanadu was awarded a second charter with oil and gas major Petrobras.
The 750-pax POSH Xanadu will be supporting Petrobras' production activities in the Campos Basin, right after she completes her current job at the Chevron Big Foot Tension Leg Platform in the U.S. Gulf of Mexico. The firm contract with Petrobras is for eight months, with an option for an additional eight-month extension.
This is the second charter POSH Xanadu has won from Petrobras, having supported the company between 2015 and 2016, also in the Campos Basin. During that time, she received many accolades including achieving zero lost-time injury and close to 100% gangway connectivity, even in the face of harsh conditions at sea. POSH Xanadu has been maintaining the same operational records for the Chevron project as well.
Together with her sister vessel POSH Arcadia, our two state-of-the-art DP3 SSAVs are the world's largest of their class. Designed for deep waters and harsh operating environments, they are equipped with industry-leading safety and comfort features, enabling "walk-to-work" solutions for offshore personnel. These include ample deck space for work, quality accommodation, catering and recreational facilities, as well as connectivity through video conferencing capabilities and WiFi on board.
Petrobras awarding this contract to POSH for a second time is truly a testament to our differentiated operational expertise, high standards of service and safety, and steadfast reliability. This will also further cement POSH's operational footprint in the Americas.