#DidYouKnow - When #POSHArcadia and #POSHXanadu begin their charters with Petrobras later this year, it is the first time they'll be working together since their deliveries in China? Our commitment to providing excellent service to our trusted partners has never waivered, and we thank you for being on this journey with us. Fair winds and following seas to all!
#PACCOffshore#AccommodationVessels#Offshore#OneTeam#ServiceExcellence#SafetyExcellence
How are repair works carried out? Watch this #BehindTheScenes clip of #POSHDefender being serviced, taken by its Captain Aleksandr Murashko.
Thanks to our efficient crew members for restoring POSH Defender in a safe and timely manner. She successfully completed demobilisation work in China and is now en-route to Singapore.
#PACCOffshore#POSHDefender#OffshoreMarine#OffshoreVessel#OneTeam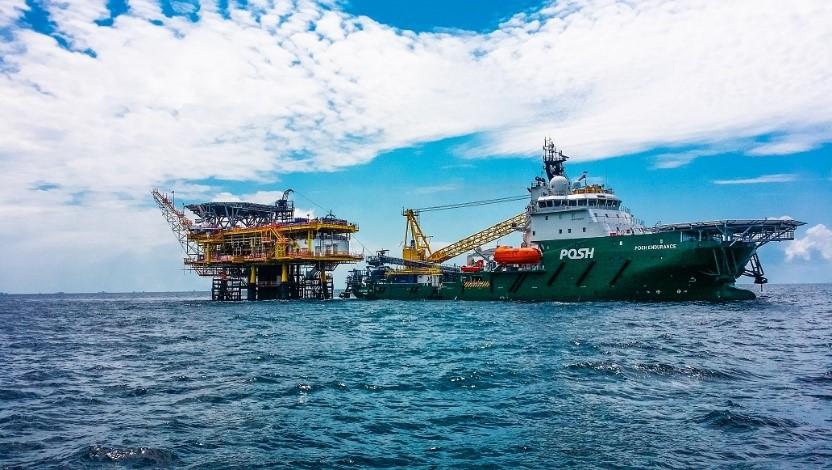 Here's our #POSHEndurance against a beautiful backdrop in Bruneian waters, where she's providing Wood and end user Brunei Shell Petroleum with long-term accommodation and crane support.
With crew from various nationalities needing to join amid #COVID19, it was no easy feat to get the vessel ready for the charter, given the various travel restrictions, COVID-19 tests and quarantine measures in place.
Through creative thinking and collaboration with various government authorities, clients, agents and subcontractors, we overcame the hurdles to ready #POSHEndurance on time while observing the required safety and health measures.
A big thank you to our partners and, as always, our crew for their steadfast dedication. We wish all a safe and successful charter ahead.
#OffshoreMarine #OffshoreAccomodation #POSHEndurance #PACCOffshore #OneTeam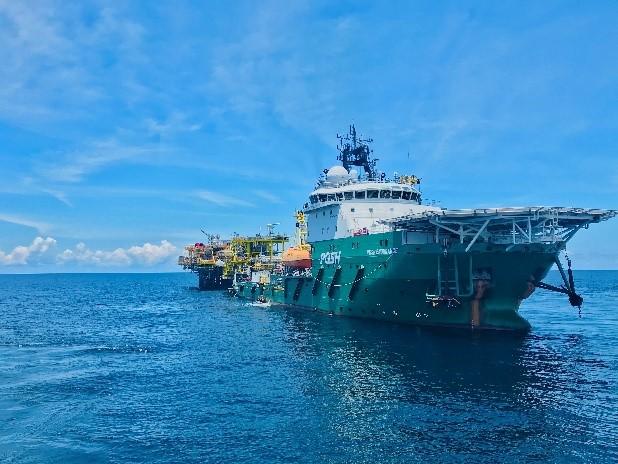 We are glad to have helped play a part in preventing an oil spill from a wreck in Mauritius.
Our offshore supply vessel #POSHPerseverance was commissioned by the Mauritius Ports Authority to help pump and carry the remaining oil from a tugboat that sank 25 miles from Port Louis. Despite short notice, an expert team of crew and divers was assembled and carried out their mission safely.
Catch snippets of the clean-up operation on Mauritius Broadcasting Corporation here: https://lnkd.in/g8-_Zgc (02:50-04:00).
#PACCOffshore#POSHPerseverance#OffshoreMarine
In July, we successfully trialed the deployment of a customised underwater drone, or more commonly known as a Remotely Operated Vehicle ("ROV"), with Avetics Global for an inspection of the hull of POSH Bawean.
Underwater inspection of vessels is important for many reasons; but so is safety. Through the smart integration of robotics and software, these ROVs can support the initial stages of maintenance projects and identify potential issues without divers, making the process more efficient and safer.
Over the past few months, PACC Offshore Services Holdings Ltd. ("POSH") with strong support from Owner, Ocean Challenger Pte. Ltd. ("OC") completed one of the industry's largest maintenance projects involving the overhaul of six TH5000ML 3800KW thrusters onboard CIMC Gretha in Curaçao. This comes less than a year after it announced its ship management agreement for the cutting-edge DP3 semi-submersible crane vessel ("SSCV").
While the total overhaul work is routinely conducted once every five years, the project was done on a never-before-scale and under unprecedented circumstances, with complex challenges and delays brought about by the COVID-19 pandemic.
Lockdowns and movement restrictions in Curacao were further exacerbated by the lack of special tools and urgent spares brought about by disruption to global supply chains. Yet, under the supervision and support from the owner representatives from Ocean Challenger and POSH crew onboard, and through the joint efforts of a dynamic and multi-cultural team comprising more than 20 divers, engineers, and technicians from industry partners CIMC Raffles, Subsea Global Solutions Caribbean N.V., Stone Marine UK, it was completed on time with no safety incidents.
Following the successful overhaul of the biggest thrusters in our fleet, the rejuvenated CIMC Gretha is now ready and available to provide diversified service offerings including offshore accommodation capabilities as well as decommissioning and heavy construction activities. Equipped with DP3 dynamic positioning system, clear deck space of 2000m2, CIMC Gretha has two 1,800-tonne Offshore Mast Cranes offering heavy lift capacity and offshore accommodation facilities configured for up to 618 persons onboard.
Source: POSH