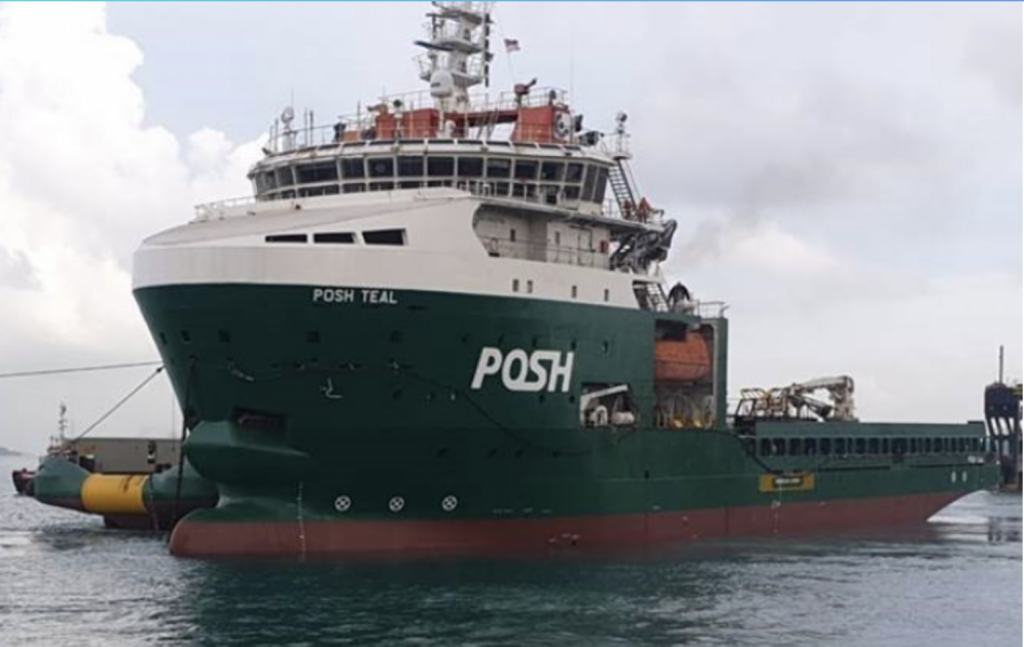 Singapore, 23 December 2020 – Bureau Veritas (BV), a world leader in testing, inspection, and certification services, together with 3D Metal Forge (3DMF) and PACC Offshore Services Holdings Ltd (POSH) have been awarded co-funding for their joint industry project (JIP) on additive manufacturing for the maritime sector.
This project is one of 11 digitalisation projects awarded Maritime Innovation and Technology (MINT) co-funding by the Maritime and Port Authority of Singapore (MPA). MPA had earlier worked with the National Additive Manufacturing Innovation Cluster (NAMIC) and the Singapore Shipping Association (SSA) to support a market feasibility study on Additive Manufacturing (AM), commonly referred to as 3D printing, for commonly ordered marine parts.
By using additive manufacturing within the maritime industry, BV, 3DMF, and POSH aim to:
• Improve operational efficiency and reduce risks for the replacement of critical components which might keep a ship tied up in dock or that might prevent a ship from functioning safely and effectively;
• Eliminate the need for physical inventory, storage, potentially complex distribution, and logistics costs;
• And, provide cost benefits to clients, particularly for the procurement of hard to source, obsolete, and out of stock spare parts.
Following a joint survey conducted onboard a POSH vessel, four components have been identified for additive manufacturing. These pieces will be built by 3DMF with technologies including fused filament fabrication, laser powder bed fusion, and directed energy deposition that leverage the design and material advantages offered by utilising additive Manufacturing.
Upon the successful demonstration and installation onboard a Singapore-flagged vessel, BV will inspect the identified components to ensure conformity and safety. BV experts will also verify the entire additive manufacturing process from design, through qualification, and into production.
The certified final products owned by POSH will be installed onboard the vessel for trials lasting between three to six months. The POSH Teal, a 21,000 BHP anchor handling towing and support vessel, has been nominated as the trial vessel.
Innovation is part of our DNA at POSH.
We embrace it with the aim of improving the lives of our employees and crew, and as part of our growth strategy to cater to evolving needs of our customers globally. Last year, we successfully took part in several groundbreaking initiatives as part of our innovation roadmap.
A taste of the future: Shore-to-ship drone deliveries for food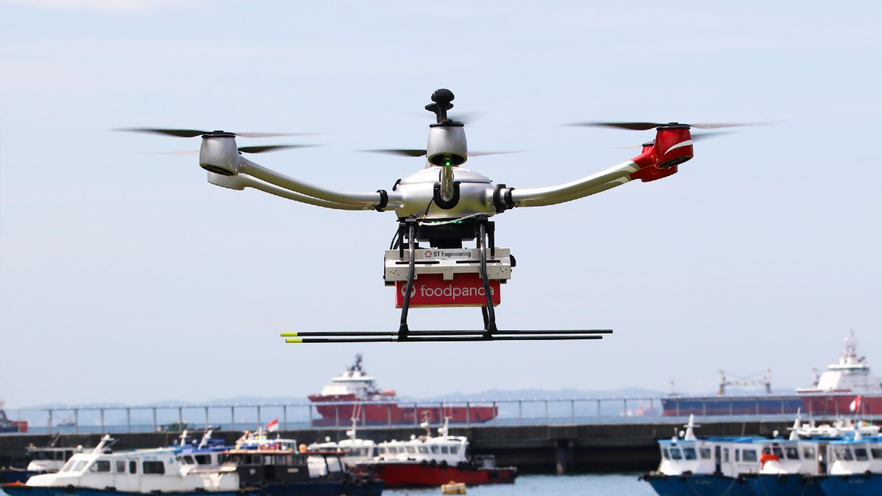 In August, we took to the skies with foodpanda and ST Engineering. Drones were deployed to deliver five packets of Ayam Penyet ("smashed" fried chicken) from Marina South Pier to our crew onboard POSH Bawean in under ten minutes. The exercise brought great joy to our crew as they got a taste of home and we all caught a glimpse into the possible reality of on-demand food delivery to vessels by drone.
Using drones for delivery, instead of launch boats, can reduce costs and make it possible to deliver items to less accessible locations - such as offshore vessels at sea. POSH is actively studying the usage of drones as part of our innovation roadmap, and we are glad to have been part of this ground-breaking flight.
PACC Offshore Services Holdings (POSH) has completed sea trials of autonomous vessel technology on a harbour tug in Singapore
POSH conducted these tests in partnership with ST Engineering in Singapore waters using its ship-handling tug POSH Harvest.
They tested autonomous navigation, remote control and other technologies during Smart Maritime Autonomous Vessel (SMAV) project tests in April 2020.
The trials were conducted in various scenarios and speeds up to 8.5 knots, while the tug was in autonomous waypoint navigation mode.
POSH converted its harbour tug into an autonomous vessel incorporating key features such as hazard detection and collision avoidance and NERVA ship management systems.
Collision prevention and autonomous waypoint navigation use artificial intelligence algorithms for detecting hazards and changing routes accordingly.
The collision prevention algorithm works in accordance with IMO's international collision avoidance regulations (COLREGS), particularly in overtaking, head-on and route crossing.
POSH also installed a remote centralised control and health monitoring systems on POSH Harvest and maintenance capabilities such as condition-based maintenance, predictive diagnostics and prognostics on critical shipboard systems using the NERVA Sensemaking system.
Before the sea trials, testing of the autonomous vessel technology and simulations were performed onshore. These simulated scenarios were repeated with varying parameters including stringent simulated tuning trials to match the vessel characteristics.
SMAV project teams will continue developing and testing autonomous vessel technology during 2020.
ST Engineering vice president for marine technologies and solutions Ng Tee Guan expects systems tested during SMAV and further sea trials will be implemented on different types of vessel.
"As the maritime industry moves towards leveraging technology to develop autonomous vessels and enhance operations in a safer, faster and more cost-effective manner, autonomous ship technology can be implemented in many other vessel types, he said.
PACC Offshore Services Holdings Ltd (POSH) and Pacific Carriers Limited (PCL) have selected ABS Nautical Systems ® (NS) fleet management software to support their digitalization strategy.
Both PCL and POSH are part of Kuok Singapore Limited (KSL) Maritime Group of companies, with competencies extending across offshore marine services, commercial shipping and marine engineering. Both POSH and PCL operate a combined fleet of 245 vessels including tankers, bulkers as well as offshore support vessels.
The deal is for multiple NS modules to support the digitalization of workflows including fleet maintenance, purchasing and compliance.
"Both POSH and PCL are focused on incorporating new digitally-enabled tools and technologies that can help improve their operations and fleet efficiency. As a global leader in the application of digital technologies in maritime industries, ABS is proud to help deliver their digital ambitions," said Stephen Schwarz, President, ABS Nautical Systems. "I'm delighted that, after an exhaustive analysis of the market, the two leading maritime companies have chosen NS, validating our strategy of creating a fleet management platform that supports the digital future of shipping with capabilities in mobile, IoT and business intelligence."
"We surveyed the entire fleet management software market and we have selected the best solution for our needs," said Mr Sia Geun Teck, Senior General Manager of PACC Ship Management. "We see significant potential for operational efficiencies through digitizing operations and ABS can help us achieve this while maintaining compliance."
Mr Chan Joo Huat, Senior General Manager of POSH Fleet Services, said, "This is an exciting time for POSH as we move towards adopting technologies to enhance our workflow productivity. With the voluminous data captured and streamlined on a single platform, ABS NS will also put us in a better position to undertake predictive data analytics analysis, so as to make better-informed decisions more quickly."
NS is a leading fleet management software for the marine and offshore industries, with software design, implementation, industry expertise and ongoing support reflecting a deep history in the maritime sector. NS offers technical management and compliance software that solves real problems for real mariners.
Source: ABS