POSH Kerry Renewables ("POSH Kerry") and the National Taiwan Ocean University ("NTOU") have teamed up to introduce Taiwan's first-ever offshore Fast Rescue Craft ("FRC") training for local crew members, in line with POSH Kerry's commitment to nurture local talent in Taiwan's offshore wind industry.
As part of the programme, local crew members attended a training spanning four days, from 11 December 2020 to 14 December 2020, which was observed under strict safe distancing measures including mandatory wearing of masks.
Among those who completed the course were 15 Taiwanese seafarers from POSH Kerry.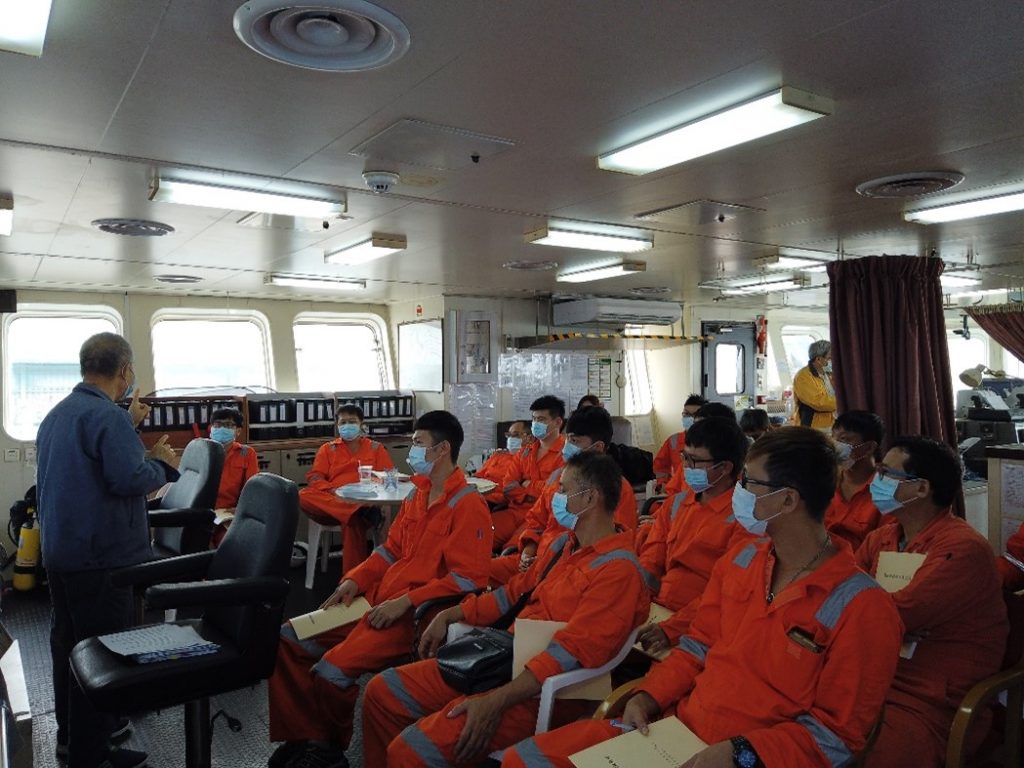 Senior instructors from NTOU were invited to conduct the four-day programme on board POSH GAYA, a Fire Fighting Vessel sailing under the flag of Taiwan. Besides lessons on how to operate, deploy, launch and navigate FRCs as well as gaining in-depth knowledge on the structure and equipment of FRCs, POSH Kerry crew personnel also received hands-on training. The practical training equipped seafarers with skills and experience in operating the fast rescue boats and increase their familiarity with FRC operations so that they can better respond quickly in case of an emergency.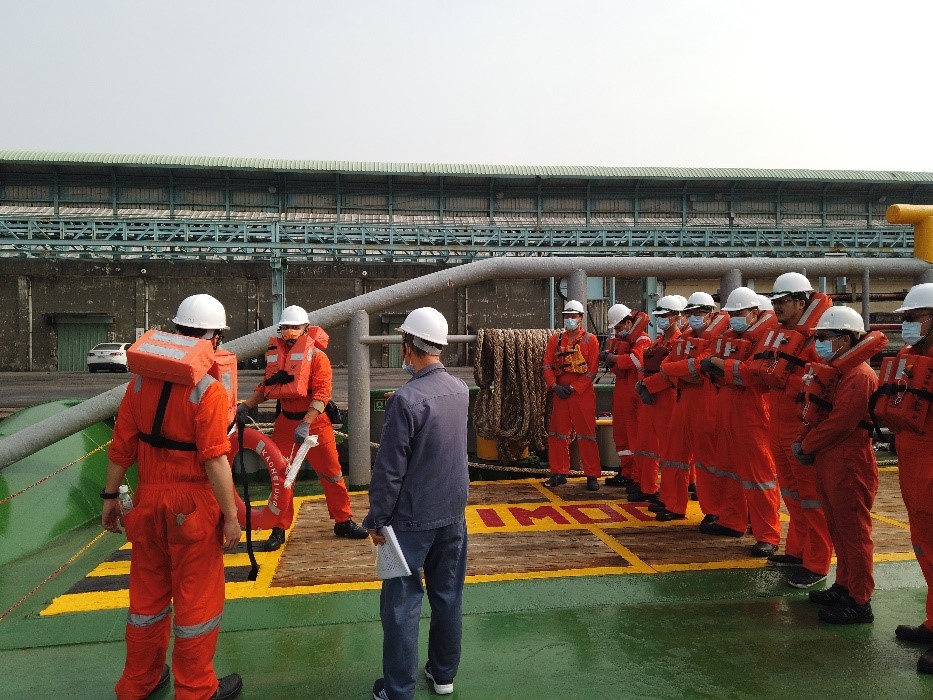 As pictured above, crew members meticulously carried out instructions given by the instructor.
Despite challenges posed by the COVID-19 pandemic, POSH Kerry will continue to hone and upskill our local crew members in the offshore wind industry through specialised international training programmes.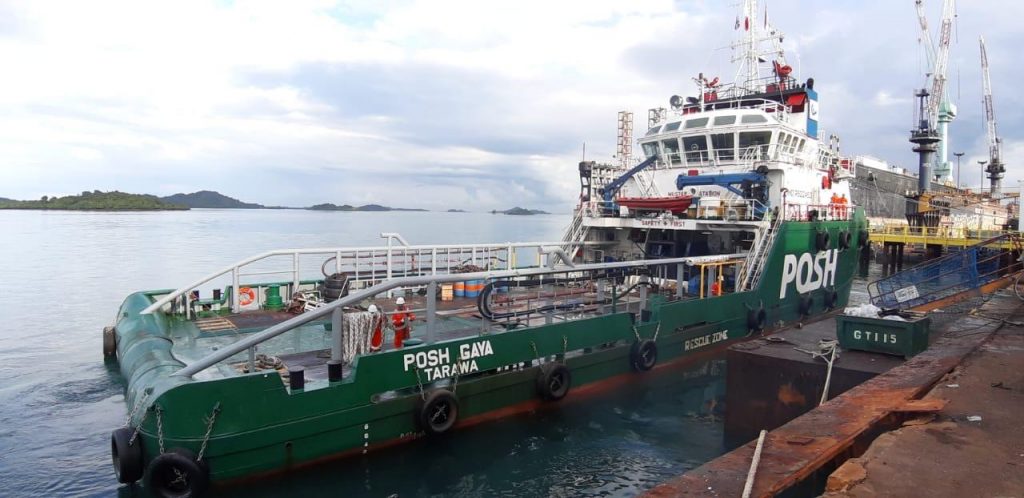 Here's #POSHGaya – all ready and decked out for her work in Taiwan!
She recently completed her modifications in Singapore and has reached Taiwan for her upcoming job as a guard vessel to an international wind farm developer.
Thank you to our team and all our partners who delivered safely on this task amid the challenges from the pandemic. Safe voyage to all onboard!
#PACCOffshore #POSHGaya #OffshoreMarine #OffshoreVessel #OneTeam
Amid travel restrictions, movement controls, and tight regulations on crew changes worldwide, our team faced an unenviable challenge of ensuring business continuity while following measures to curb the spread of COVID-19. Through the creative efforts of our crew, employees, and partner stakeholders, POSH has been able to do so and deliver for clients with minimal disruption, while keeping everyone safe.
Conducting repairs and maintenance in a new normal
In April, we began retrofitting a 50T offshore crane on our AHTS, POSH Dauntless in Singapore for her next job at the Yunlin offshore wind farm in Taiwan. There had been much uncertainty on what to expect as we were only at the start of pandemic containment efforts. Even so, the team showed their grit and resilience to prepare POSH Dauntless despite strict measures - managing manpower requirements and supply chain restrictions.
In July, we completed one of the industry's largest maintenance projects for CIMC Gretha in Curacao, which involved the overhaul of six thrusters. These projects are conducted once every five years, but this year was uniquely challenging as we have to observe the limitations around various lockdowns and movement restrictions.
However, with the support from our POSH crew and joint efforts of a dynamic, multi-cultural team comprising over 20 divers, engineers, and technicians from our partners CIMC Raffles, Subsea Global Solutions Caribbean N.V., and Stone Marine UK, the massive project was delivered on time with zero safety accidents.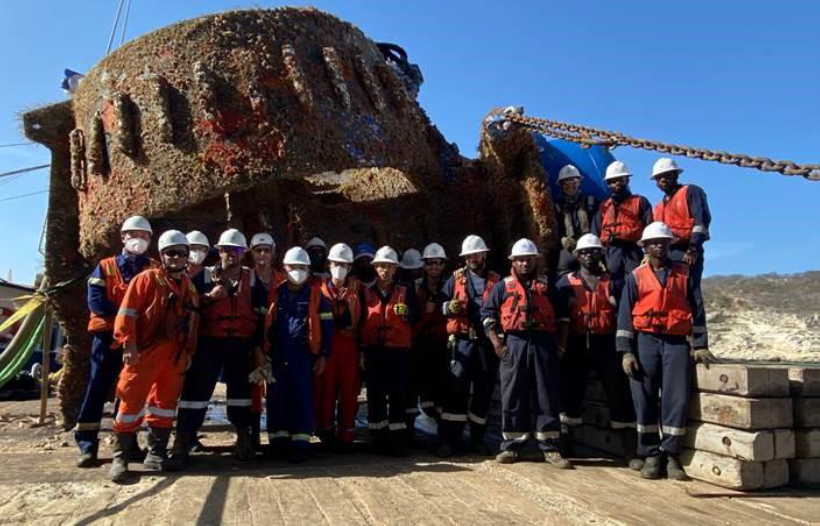 Getting crew changes done amid movement restrictions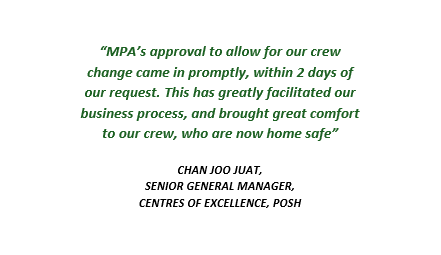 To support the sale of POSH Constant and POSH Conquest, our crewing team worked closely with the Maritime and Port Authority of Singapore (MPA) to disembark and repatriate 29 crew to deliver the two vessels to our buyers. This was done amid movement controls and border restrictions across much of the world.
Similarly, POSH Kittiwake managed to depart for South Korea for sale in April despite full lockdowns in Nigeria where it was operating. Through the efforts of our crewing team, all crew were able to sign off and be repatriated when flights resumed in September.
Getting vessels ready for charter
Most of our vessels have crew from various nationalities on board. But with travel restrictions, COVID-19 tests and quarantine measures in place globally, getting our vessels staffed and ready for charter was a challenging feat. However, through creative thinking and collaboration from POSH's crewing team, government authorities, clients, agents and subcontractors, we were able to observe all safety measures for crew changes in an efficient manner and overcome hurdles to ready our vessels for charters.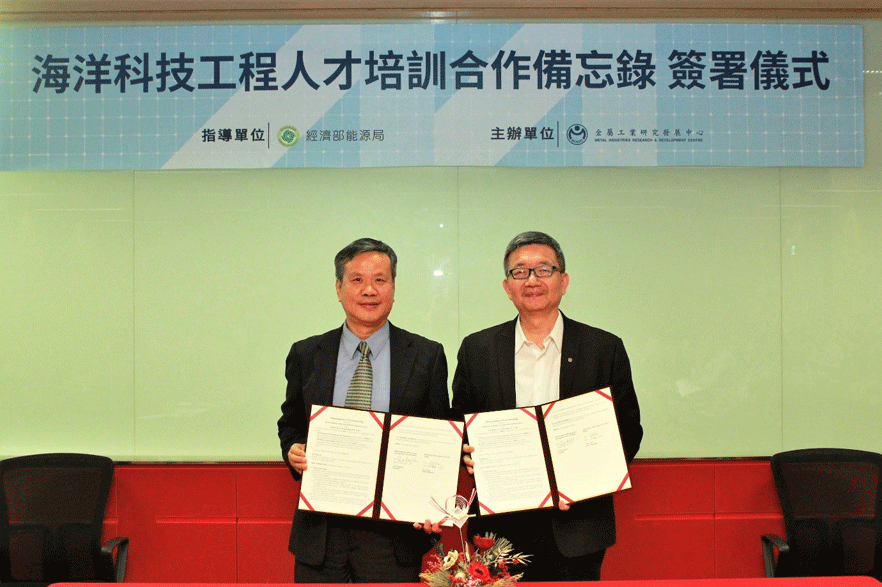 In April 2019, POSH Kerry Renewables ("POSH Kerry") was invited to partner the Metal Industries Research & Development Centre ("MIRDC") to train local maritime talents in areas covering Dynamic Positioning ("DP") training, at Taiwan's first specialised Maritime Training Centre.
The company signed a Memorandum of Understanding ("MoU") with MIRDC - an agency under the umbrella of Taiwan's Ministry of Economic Affairs - to join leading maritime companies Maersk Training and DNV GL to develop professional courses across various specialties. These courses will uplift Taiwan's maritime capabilities by developing local expertise for both onshore and offshore talent.
The maritime training centre is scheduled for completion in 2020 and will be located within the vicinity of Shin Da Harbour in Kaohsiung.
Mr Kelvin Teo, Managing Director, POSH Kerry, said, "We are excited to contribute towards the establishment of Taiwan's first specialised Maritime Training Centre, especially in the area of DP training. In sharing our expertise and providing on-the-job training on board our large fleet of DP offshore vessels, POSH Kerry will do its part in cultivating a pipeline of local talent who can anchor the government's plans to advance its offshore renewable energy and marine industries."
As a Taiwan-based integrated solutions provider, POSH Kerry is able to lend its expertise to develop DP training curriculum that are accredited by The Nautical Institute. The company will provide trainers for these courses, as well as offer attachment opportunities for trainees to serve as DP operators on our vessels. The partnership with MIRDC reaffirms POSH Kerry's commitment to support the offshore renewable energy and maritime development goals for Taiwan.
For more information on POSH Kerry Renewables, click here.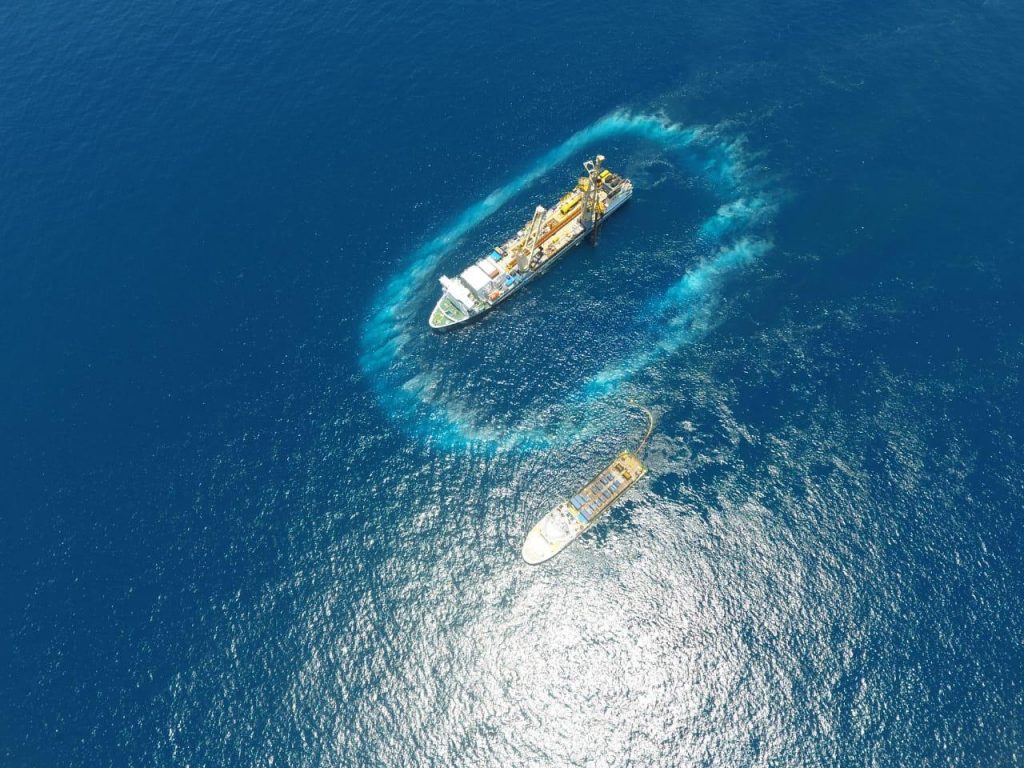 POSH is proud to play its part in supporting the continued growth of the offshore renewables sector.
Last year, we re-purposed our 7,000 BHP AHTS POSH Daring to support construction work on the 109.2MW Chuanghua offshore wind farm near central Taiwan.
Commissioned by Per Aarsleff, POSH Daring helped to create an air bubble "curtain" through hoses on the seabed. This dampens construction noise, thereby reducing the impact on surrounding marine life.
In keeping with our vision to be a sustainable solutions provider, we seek to conduct business in a way that prioritises the well-being of our environment, while meeting our clients' needs.
#offshoremarine #offshorewind #offshorecrew #AHTS #bubblecurtain #sustainableenergy
JV between POSH and Kerry TJ Logistics secures first contract for the Taiwan offshore renewables market
JV committed to the exchange of knowledge and best practices to support the development of Taiwan's local industries; MOU inked with Seagreen Enterprise to jointly develop local marine capabilities and talent pool
TAIWAN, 24 JULY 2018 – POSH Kerry Renewables ("POSH Kerry"), a joint venture between offshore marine services provider PACC Offshore Services Holdings Ltd. ("POSH") and Taiwan-based logistics firm Kerry TJ Logistics ("Kerry TJ"), has secured its first contract for the Taiwan offshore renewables market.
Under this contract, POSH Kerry will provide anchor handling, supply and standby support to an international geotechnical services operator during the site survey, installation and construction of an offshore wind farm. The scope of work will begin off the coast of Guanyin and potentially include other sites in Yunlin and Taoyuan-HsinChu. Work is scheduled to commence in Q3 2018.
The Taiwan-based integrated solutions provider also recently signed a Memorandum of Understanding ("MOU") with local marine and towage company Seagreen Enterprise ("Seagreen").
This strategic partnership not only further broadens POSH Kerry's service portfolio, but also supports the Taiwan government's goal of building up local offshore marine capabilities through the exchange of knowledge and best practices. Under the partnership, Seagreen can leverage POSH's extensive track record in executing complex offshore marine projects to enhance its operational know-how. Both POSH Kerry and Seagreen will also embark on joint initiatives to recruit, train and build up a pipeline of Taiwanese crew.
****
For further information or to speak to a spokesperson, please contact:
For PACC Offshore Services Holdings Ltd.:
Ms Kelly Shia, POSH, Corporate Affairs and Business Development, +65 6839 7860, kelly.shia@paccoffshore.com.sg
Mr Ong Chor Hao, WATATAWA Consulting, Manager, +65 9627 2674, chorhaoo@we-watatawa.com
For Kerry TJ Logistics:
Ms Vanessa Lin, Executive Secretary, Chairman's Office, +886 2 3322 6888 (#6113), van.lin@kerrytj.com
About POSH Kerry Renewables ("POSH Kerry")
POSH Kerry is a unique solutions provider for the offshore renewables sector. With a comprehensive suite of supply chain and marine solutions integrated on a single platform, the company is capable of supporting our clients' needs across the entire offshore renewables project life cycle.
POSH Kerry is a joint venture between leading offshore marine operator PACC Offshore Services Holdings Ltd ("POSH") and Asia's premier logistics service provider Kerry TJ Logistics ("Kerry TJ").
About PACC Offshore Services Holdings ("POSH")
Headquartered in Singapore and listed on the Singapore Exchange, POSH is a leading offshore marine services provider with more than 60 years of operating experience in offshore and marine oilfield services. With a young and diverse fleet of over 100 offshore vessels, POSH is known as a best-in-class service provider serving multiple segments of the offshore energy value chain and readily transferable expertise for the offshore wind sector.
About Kerry TJ Logistics ("Kerry TJ")
Headquartered in Taiwan with over 60 years of operating experience, Kerry TJ is a leading logistics operator offering a wide range of services including less than truck load, integrated logistics, line haul, international freight forwarding and supply chain solutions for both merchandise and non-merchandise delivery. Kerry TJ's operational footprint spans across more than 50 countries worldwide, providing integrated, reliable and cost-effective logistics solutions for many of the world's famous brands. Kerry TJ is listed on the Taiwan Stock Exchange and has more than 5000 employees in Taiwan.
About Seagreen Enterprise Co., Ltd. ("Seagreen")
Seagreen is a Taiwan-based marine and towage company with more 30 years of experience in underwater operations and offshore construction support. Its suite of services include underwater inspection and cleaning, repair and maintenance, cable laying as well as oil spill and emergency response. Seagreen's client base includes vessel operators and owners, port authorities, terminal operators and energy companies.