SINGAPORE, 13 APRIL 2022 – Offshore marine services provider, PACC Offshore Services Holdings ("POSH"), has commenced work on a major subsea installation and construction project off India's west coast, after securing a contract over US$100 million with its consortium partner Seamec Limited.
POSH, in consortium with Seamec, is providing an integrated suite of subsea services for the seventh development phase of the Oil and Natural Gas Corporation ("ONGC") Pipeline Replacement Project ("PRP-7") for engineering, procurement and construction ("EPC") conglomerate Larsen and Toubro ("L&T").
POSH will deploy four vessels including the heavy subsea construction and installation vessel POSH Natuna and Dynamic Positioning 2 ("DP2") Dive Support Vessel ("DSV") POSH Mallard for the project, which is expected to run until May 2024. POSH will oversee overall project management, integrated scheduling and installation engineering aspects as lead partner of the consortium.
To further bolster its ability to serve the subsea sector, POSH recently repurposed POSH Mallard as a DP2 DSV with ABS Class Notation including integrated Air and Saturation Dive systems, compliant to International Marine and Contractors Association ("IMCA") and International Oil and Gas Producers ("IOGP") standards. Having been retrofitted with 300-metre Saturation and Air Dive systems and equipped with a 100T Subsea crane that can work in depths of up to 200 metres, POSH Mallard is now ready to support all forms of subsea work including light to moderate construction, installation as well as inspection, remedial and maintenance ("IRM") scopes.
Mr Ulva Chai, Chief Operating Officer, POSH, said, "This contract win demonstrates the strong progress made by POSH Subsea in winning and managing offshore projects, having performed numerous similar projects in the past few years. It solidifies our position as a partner of choice in the fast-growing subsea space, which is an area of focus for us. We are also pleased to add POSH Mallard to our subsea-capable fleet. Together, these developments augur well for POSH as we continue to accelerate our transformation to become a future-ready, sustainable solutions provider for the global energy sector."
Mr Kurush Contractor, Managing Director, POSH Subsea, said, "POSH is pleased to be supporting this phase of ONGC's PRP-7 project for L&T. We are confident that our quality fleet of vessels, committed team and excellent track record will enable us to deliver on this highly technical job, and many others to come. We will continue to ensure the health and safety of all involved without compromising our brand of providing top-class service for our customers. We look forward to servicing ONGC & L&T and thank them for their continued trust."
****
For further information or to speak to a POSH spokesperson, please contact:
Ms Sandra Benny, WATATAWA Consulting, +65 9815 5695, sbenny@we-watatawa.com
About PACC Offshore Services Holdings ("POSH")
PACC Offshore Services Holdings ("POSH") is a leading solutions provider for offshore energy operations. Our key business segments include oil and gas, floating wind and subsea operations.
With a diversified fleet of approximately 70 vessels, our services include towage and installation support, offshore accommodation, construction support, harbour towage, as well as turnkey project management. POSH also provides an integrated suite of subsea services through POSH Subsea.
#DidYouKnow - When #POSHArcadia and #POSHXanadu begin their charters with Petrobras later this year, it is the first time they'll be working together since their deliveries in China? Our commitment to providing excellent service to our trusted partners has never waivered, and we thank you for being on this journey with us. Fair winds and following seas to all!
#PACCOffshore#AccommodationVessels#Offshore#OneTeam#ServiceExcellence#SafetyExcellence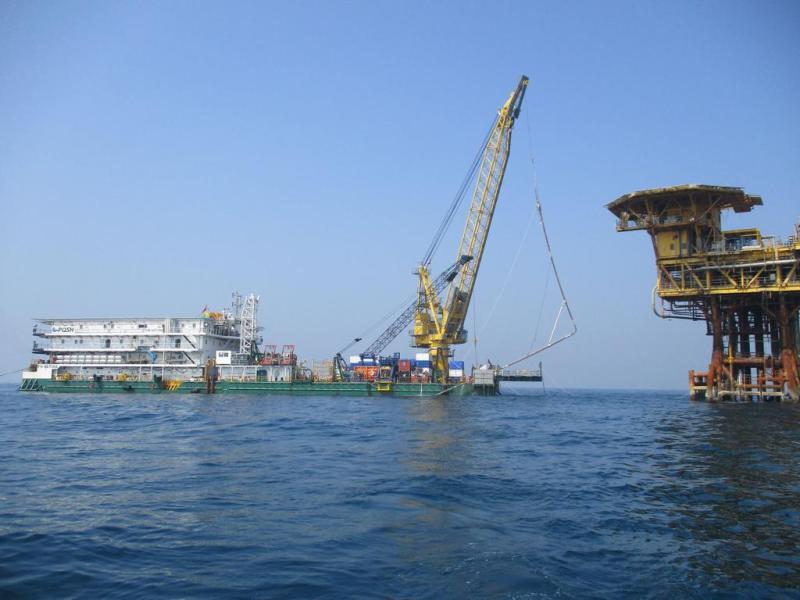 POSH Natuna, our subsea construction and installation vessel, has successfully completed the installation of a stalk on riser to an offshore pipeline! She is currently supporting an international oil & gas company's Pipeline Replacement Project (PRP)-5, west coast offshore India.
This further adds to her impressive portfolio and proven track record of performing SURF projects in South Asia. Speak to us today to find out more about how we can be your subsea solutions provider of choice!
#offshore #subsea #oilandgas #vessel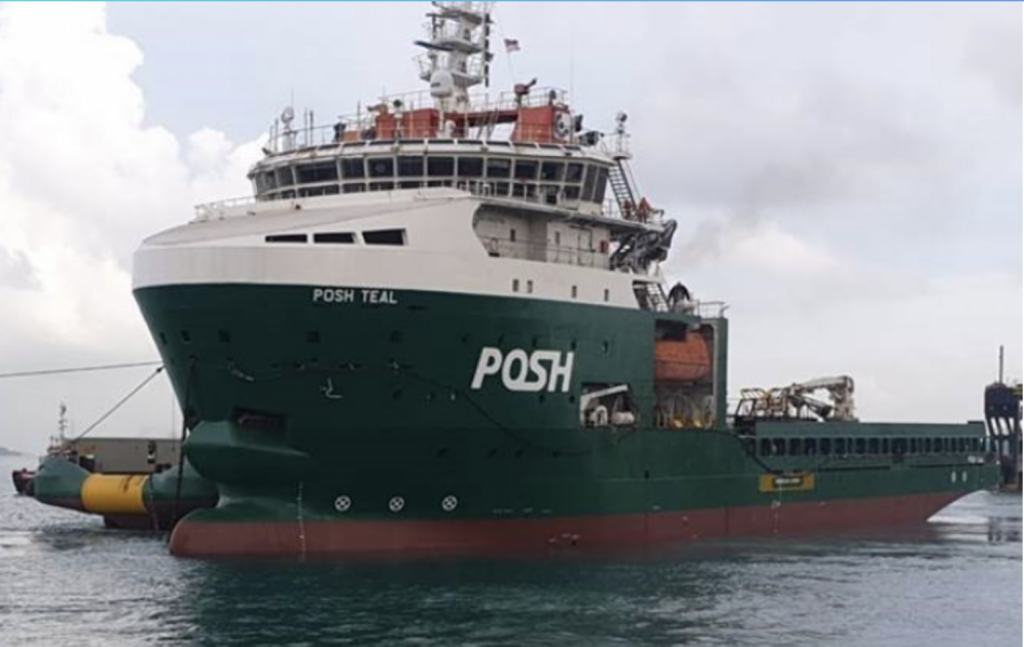 Singapore, 23 December 2020 – Bureau Veritas (BV), a world leader in testing, inspection, and certification services, together with 3D Metal Forge (3DMF) and PACC Offshore Services Holdings Ltd (POSH) have been awarded co-funding for their joint industry project (JIP) on additive manufacturing for the maritime sector.
This project is one of 11 digitalisation projects awarded Maritime Innovation and Technology (MINT) co-funding by the Maritime and Port Authority of Singapore (MPA). MPA had earlier worked with the National Additive Manufacturing Innovation Cluster (NAMIC) and the Singapore Shipping Association (SSA) to support a market feasibility study on Additive Manufacturing (AM), commonly referred to as 3D printing, for commonly ordered marine parts.
By using additive manufacturing within the maritime industry, BV, 3DMF, and POSH aim to:
• Improve operational efficiency and reduce risks for the replacement of critical components which might keep a ship tied up in dock or that might prevent a ship from functioning safely and effectively;
• Eliminate the need for physical inventory, storage, potentially complex distribution, and logistics costs;
• And, provide cost benefits to clients, particularly for the procurement of hard to source, obsolete, and out of stock spare parts.
Following a joint survey conducted onboard a POSH vessel, four components have been identified for additive manufacturing. These pieces will be built by 3DMF with technologies including fused filament fabrication, laser powder bed fusion, and directed energy deposition that leverage the design and material advantages offered by utilising additive Manufacturing.
Upon the successful demonstration and installation onboard a Singapore-flagged vessel, BV will inspect the identified components to ensure conformity and safety. BV experts will also verify the entire additive manufacturing process from design, through qualification, and into production.
The certified final products owned by POSH will be installed onboard the vessel for trials lasting between three to six months. The POSH Teal, a 21,000 BHP anchor handling towing and support vessel, has been nominated as the trial vessel.
POSH Kerry Renewables ("POSH Kerry") and the National Taiwan Ocean University ("NTOU") have teamed up to introduce Taiwan's first-ever offshore Fast Rescue Craft ("FRC") training for local crew members, in line with POSH Kerry's commitment to nurture local talent in Taiwan's offshore wind industry.
As part of the programme, local crew members attended a training spanning four days, from 11 December 2020 to 14 December 2020, which was observed under strict safe distancing measures including mandatory wearing of masks.
Among those who completed the course were 15 Taiwanese seafarers from POSH Kerry.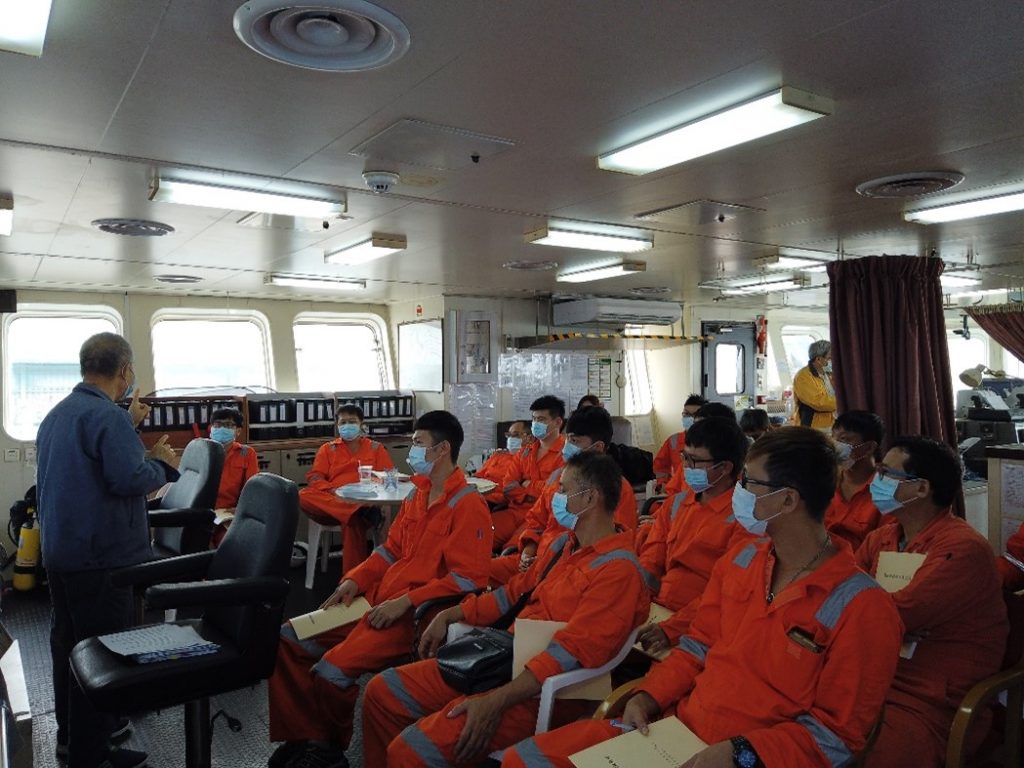 Senior instructors from NTOU were invited to conduct the four-day programme on board POSH GAYA, a Fire Fighting Vessel sailing under the flag of Taiwan. Besides lessons on how to operate, deploy, launch and navigate FRCs as well as gaining in-depth knowledge on the structure and equipment of FRCs, POSH Kerry crew personnel also received hands-on training. The practical training equipped seafarers with skills and experience in operating the fast rescue boats and increase their familiarity with FRC operations so that they can better respond quickly in case of an emergency.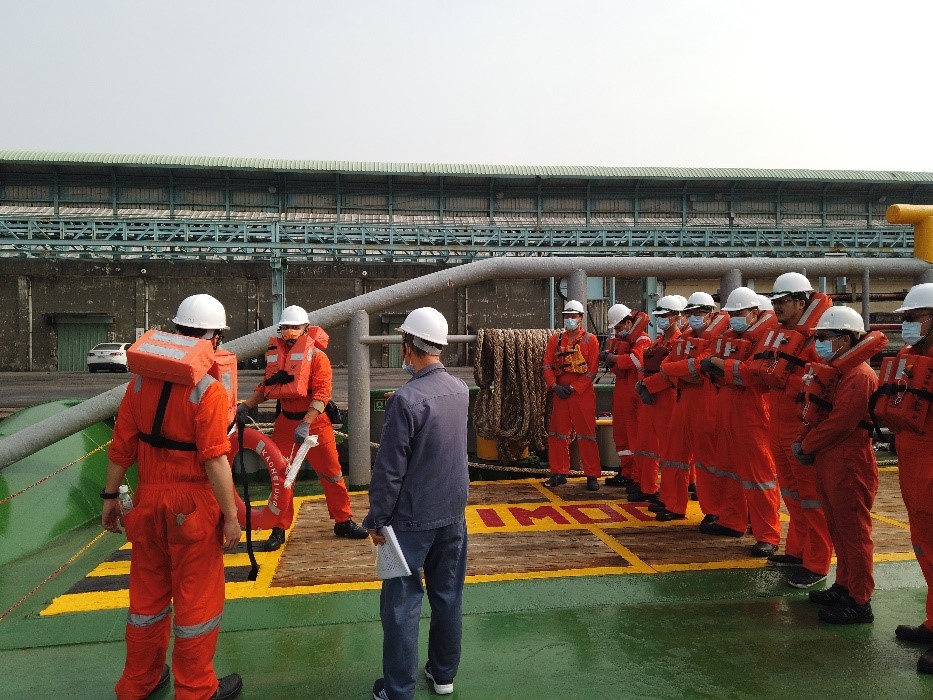 As pictured above, crew members meticulously carried out instructions given by the instructor.
Despite challenges posed by the COVID-19 pandemic, POSH Kerry will continue to hone and upskill our local crew members in the offshore wind industry through specialised international training programmes.
How are repair works carried out? Watch this #BehindTheScenes clip of #POSHDefender being serviced, taken by its Captain Aleksandr Murashko.
Thanks to our efficient crew members for restoring POSH Defender in a safe and timely manner. She successfully completed demobilisation work in China and is now en-route to Singapore.
#PACCOffshore#POSHDefender#OffshoreMarine#OffshoreVessel#OneTeam