SINGAPORE, 13 APRIL 2022 – Offshore marine services provider, PACC Offshore Services Holdings ("POSH"), has commenced work on a major subsea installation and construction project off India's west coast, after securing a contract over US$100 million with its consortium partner Seamec Limited.
POSH, in consortium with Seamec, is providing an integrated suite of subsea services for the seventh development phase of the Oil and Natural Gas Corporation ("ONGC") Pipeline Replacement Project ("PRP-7") for engineering, procurement and construction ("EPC") conglomerate Larsen and Toubro ("L&T").
POSH will deploy four vessels including the heavy subsea construction and installation vessel POSH Natuna and Dynamic Positioning 2 ("DP2") Dive Support Vessel ("DSV") POSH Mallard for the project, which is expected to run until May 2024. POSH will oversee overall project management, integrated scheduling and installation engineering aspects as lead partner of the consortium.
To further bolster its ability to serve the subsea sector, POSH recently repurposed POSH Mallard as a DP2 DSV with ABS Class Notation including integrated Air and Saturation Dive systems, compliant to International Marine and Contractors Association ("IMCA") and International Oil and Gas Producers ("IOGP") standards. Having been retrofitted with 300-metre Saturation and Air Dive systems and equipped with a 100T Subsea crane that can work in depths of up to 200 metres, POSH Mallard is now ready to support all forms of subsea work including light to moderate construction, installation as well as inspection, remedial and maintenance ("IRM") scopes.
Mr Ulva Chai, Chief Operating Officer, POSH, said, "This contract win demonstrates the strong progress made by POSH Subsea in winning and managing offshore projects, having performed numerous similar projects in the past few years. It solidifies our position as a partner of choice in the fast-growing subsea space, which is an area of focus for us. We are also pleased to add POSH Mallard to our subsea-capable fleet. Together, these developments augur well for POSH as we continue to accelerate our transformation to become a future-ready, sustainable solutions provider for the global energy sector."
Mr Kurush Contractor, Managing Director, POSH Subsea, said, "POSH is pleased to be supporting this phase of ONGC's PRP-7 project for L&T. We are confident that our quality fleet of vessels, committed team and excellent track record will enable us to deliver on this highly technical job, and many others to come. We will continue to ensure the health and safety of all involved without compromising our brand of providing top-class service for our customers. We look forward to servicing ONGC & L&T and thank them for their continued trust."
****
For further information or to speak to a POSH spokesperson, please contact:
Ms Sandra Benny, WATATAWA Consulting, +65 9815 5695, sbenny@we-watatawa.com
About PACC Offshore Services Holdings ("POSH")
PACC Offshore Services Holdings ("POSH") is a leading solutions provider for offshore energy operations. Our key business segments include oil and gas, floating wind and subsea operations.
With a diversified fleet of approximately 70 vessels, our services include towage and installation support, offshore accommodation, construction support, harbour towage, as well as turnkey project management. POSH also provides an integrated suite of subsea services through POSH Subsea.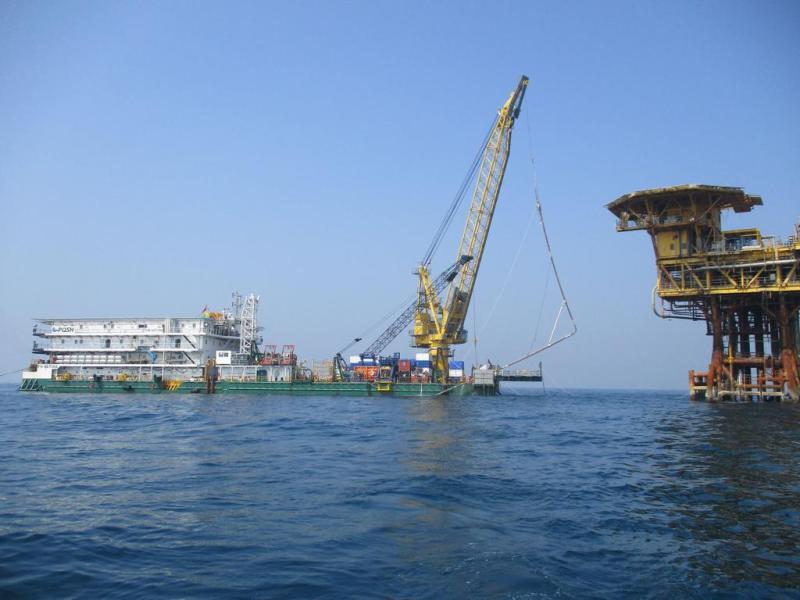 POSH Natuna, our subsea construction and installation vessel, has successfully completed the installation of a stalk on riser to an offshore pipeline! She is currently supporting an international oil & gas company's Pipeline Replacement Project (PRP)-5, west coast offshore India.
This further adds to her impressive portfolio and proven track record of performing SURF projects in South Asia. Speak to us today to find out more about how we can be your subsea solutions provider of choice!
#offshore #subsea #oilandgas #vessel
Dive system providers are developing bespoke solutions for subsea vessel owners
Looking to offer integrated diving solutions on its vessels, Singapore-based POSH Subsea inked a deal in January with Unique Group to design, manufacture and deliver classed air and saturation dive systems.
Over the next two years, Unique Group will supply classed air and saturation diving equipment, compliant to the stringent Oil and Gas Producers (OGP) 468 and International Marine Contractors Association (IMCA) guidelines, as well as consumables and technical support during and post installation.
POSH Subsea, a unit of PACC Offshore Services Holdings Ltd, operates specialised vessels capable of supporting subsea inspection, repair and maintenance (IRM), construction and installation.
To minimise operational downtime, Unique Group is supporting the contract with its Unique Equipment Manager (UEM), a digitalised planned maintenance system that integrates with the dive systems to enable POSH to track the condition of the equipment more accurately.
Subsequent to its contract with POSH Subsea, Unique Group secured an order from Kazakhstan-based subsea services provider FSDS Group for a bespoke air dive systems. In June, Unique Group's Diving & Life Support division in Sharjah delivered such a system in eight weeks.
ABS classed and built to IMCA guidelines, the diving system comprises a dive control station, diver decompression chamber, diver monitoring and life support, air storage, high- and low-pressure compressors and main diver and standby diver hot water machines.
FSDS Group chief executive Matt Richards, said: "Our technical team worked rigorously with the engineering team at Unique Group to ensure that the system was designed to our specific requirements."
UK-based JFD, part of James Fisher and Sons plc, was similarly challenged in September with an order to deliver saturation diving products rated to a depth of 500 m. JFD designed and delivered the new products as part of a saturation diving system for a leading offshore service provider.
For the contract JFD developed new environmental control systems, gas reclaim and life support products that provide saturation dive capability. To meet the requirement for 500 m-rated products, JFD updated its existing technology to provide greater performance capacity, as well as developing entirely new products, all of which had to be verified and proven at this lower operational depth. The new technology utilised by JFD has enabled products to be designed that are able to cope with increased pressure, increased ability to heat and which cool the divers' living environment; they also offer increased transfer of gas and fluids at extreme operational depths.
JFD has previously modified its range of equipment to meet customer requirements. In 2014, as part of a saturation diving system built for the Russian Navy to support submarine rescue operations, JFD's saturation diving products were enhanced for 450msw operation and incorporated within the diving vessel Igor Belousov.